The Department for Energy and Climate Change has recently set out The Solar Strategy, which reveals the government's ambition to see solar rolled out more widely and with it the potential to support tens of thousands of jobs. It's the strongest indication yet that they are fully committed to helping renewable energy technology bring about fundamental changes to our environment.
As the Rt Hon Greg Barker MP said at the time, "We have put ourselves among the world leaders on solar and this ambitious strategy will place us right at the cutting edge."
Special emphasis is placed on the commercial property sector, particularly in promoting wider us of mid-scale solar on top of factories, supermarkets, warehouses, car parks, offices and other commercial and industrial buildings.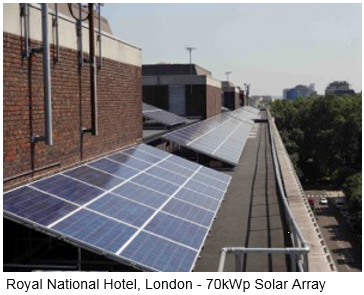 As Greg Barker MP stated, "We want to move the emphasis for growth away from large solar farms and instead focus on opening up the solar market for the UK's estimated 250,000 hectares of south facing commercial rooftops."
The government itself is setting the example by using the public estate such as the Ministry of Defence and hospitals to target up to 1000 megawatts of solar PV. They have also targeted the 24,000 schools across England and Wales to install solar arrays. This will reduce their annual energy spend by £500 million as well as promoting energy efficiency in general. This huge untapped potential will also be liberated by relaxations in planning red tape.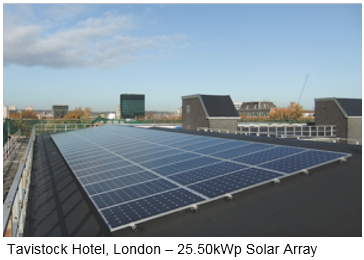 In time honoured fashion we will leave the last word to the government, "Solar not only benefits the environment, it will see British job creation and deliver the clean and reliable energy supplies that the country needs at the lowest possible cost to consumers."
So if you own a building, why not get in touch and find out how you could benefit? With typical ROI's between 15-20% putting your roofs to work could be one of the best investments you ever make.